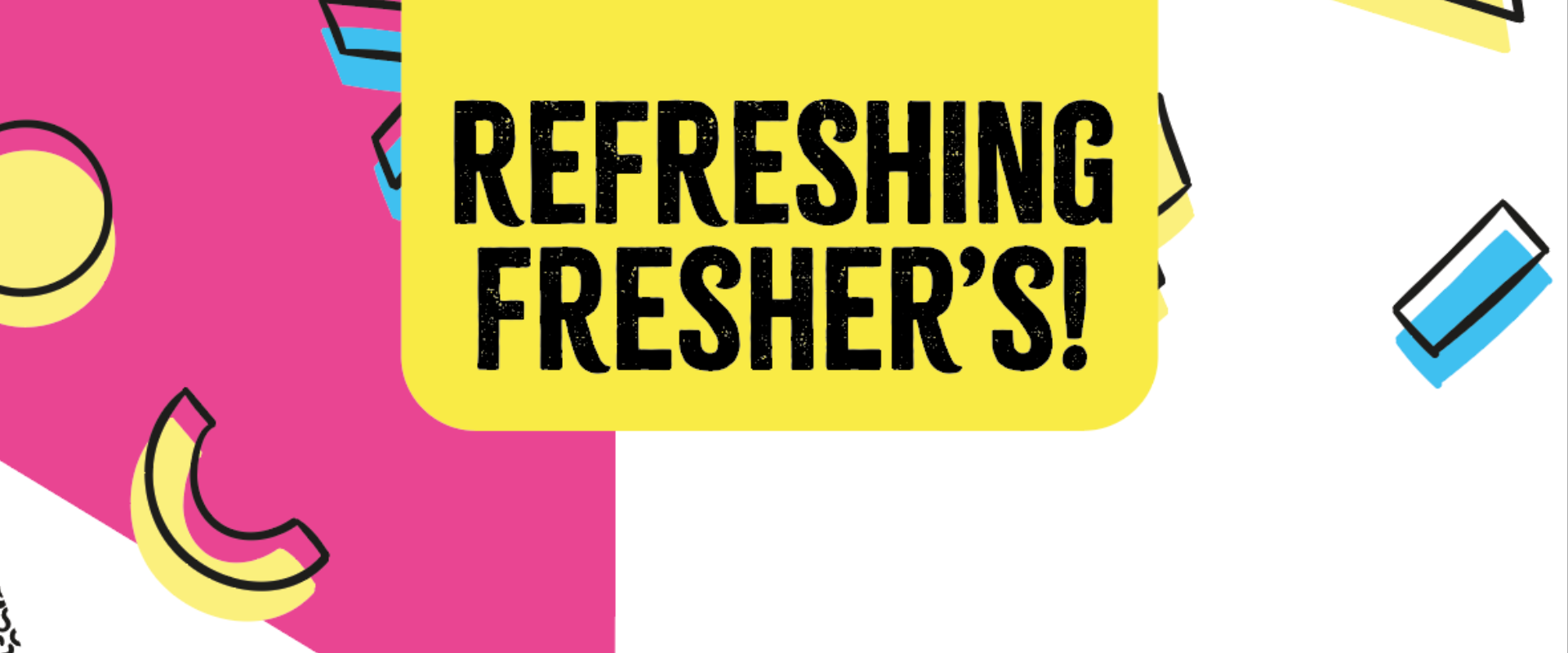 CALLING ALL UNIVERSITY STUDENTS
Check on our Store locator to find your local store near your university! We have plenty of Fresher freebies up for grabs while stock lasts. We also have a wide range of Beers, Wines & Spirits, soft drinks and snacks available.
Follow our social media to keep up to date with all our key deals and competitions.
Freshers Store List
Stores located close to Universities and will feature Freshers Products:
| | | | |
| --- | --- | --- | --- |
| Bargain Booze Plus | 61-62 Barony Road | Cheshire | CW5 5QP |
| Bargain Booze | 717 Bolton Road | Lancashire | M27 8FL |
| Bargain Booze | 525 West Derby Road | Merseyside | L13 8AA |
| Bargain Booze | 163-165 Walton Hall Avenue | Merseyside | L11 7BY |
| Bargain Booze | 9 Pagemoss Parade | Merseyside | L36 2PA |
| Bargain Booze | 95 Teweksbury Road | Gloucestershire | GL51 9BA |
| Bargain Booze Plus | 138 Greasley Road | Staffordshire | ST2 8HZ |
| Bargain Booze Plus | 192 Eastham Rake | Merseyside | CH62 9AL |
| Bargain Booze | 335 Aigburth Road | Merseyside | L17 0BL |
| Bargain Booze | 9-11 Ling Road | Leicestershire | LE11 2LW |
| Bargain Booze | 135 Denton Street | Cumbria | CA2 5EN |
| Bargain Booze | 62 Langdale Road | Bedfordshire | LU6 3BS |
| Bargain Booze Plus | 179 Plungington Road | Lancashire | PR1 7UD |
| Bargain Booze | 619 London Road | Staffordshire | ST4 5AZ |
| Bargain Booze | 421 Smithdown Road | Merseyside | L15 3JL |
| Bargain Booze Select Convenience | 45 Katherine Drive | Bedfordshire | LU5 4NP |
| Bargain Booze | 80 Galloway Lane | West Yorkshire | LS28 8LE |
| Bargain Booze Plus | 379-381 Bradford Road | Manchester | M40 7BW |
| Bargain Booze Plus | 370 Filton Avenue | Avon | BS7 0BE |
| Bargain Booze Plus | 57 Alanmoss Road | Leicestershire | LE11 5LR |
| Bargain Booze Plus | 10 High Street | Staffordshire | ST5 6DN |
| Bargain Booze Plus | 1 Queen Street | Staffordshire | ST5 8QJ |
| Bargain Booze Plus | 32 Central Avenue | Cumbria | CA1 3QB |
| Bargain Booze Plus | 508 Duffield Road | Derbyshire | DE22 2DL |
| Bargain Booze Plus | 61 Aughton Street | Merseyside | L39 3BH |
| Bargain Booze Select Convenience | 133 Station Road | Glamorgan | CF14 2FE |
| Bargain Booze Plus | 156 Blurton Road | Staffordshire | ST3 2DG |
| Bargain Booze Plus | 4 High Street | Staffordshire | ST7 4RL |
| Bargain Booze Plus | 80 Mutley Plain | Devon | PL4 6LF |
| Bargain Booze Select Convenience | 1 Furze Street | Cumbria | CA1 2DL |
| Bargain Booze Select Convenience | 72-74 High Street | Bedfordshire | MK8 8HD |
| Bargain Booze Plus | 117 Bellevale Road | Merseyside | L25 2PE |
| Bargain Booze Plus | 111 Ilkeston Road | Nottinghamshire | NG7 3HE |
| Bargain Booze Select Convenience | 440 Crownhill Road | Devon | PL5 2QS |
| Bargain Booze | 101 Brown Edge Road | Lancashire | PR5 5AB |
| Select Convenience by Bargain Booze | Unit 2 The Boulevard | Newcastle-upon-Tyne | NE12 8GA |
| Bargain Booze | 244 Liverpool Road | Staffordshire | ST5 9EB |
| Bargain Booze | 40 St Augustines Gate | East Humberside | HU12 8EX |
| Bargain Booze Plus | 1a Brough Lane | Staffordshire | ST4 8BX |
| Bargain Booze | 1C Ilderton Road | London | SE16 3JU |
| Bargain Booze Select Convenience | 67 St Paul's Road | Merseyside | CH42 1LG |
| Bargain Booze Select Convenience | 471 Southmead Road | Bristol | BS10 5LZ |
| Bargain Booze | 449 Bury New Road | Manchester | M25 1AF |
| Bargain Booze | 17 Ridley Street | Tyne & Wear | SR5 2JN |
| Bargain Booze | 1 Taitnam Crescent | Dorset | BH15 2HG |
| Bargain Booze Plus | 3 Stainburn Parade | West Yorkshire | LS17 6NA |
| Select Convenience | Unit 2 New Festival Quarter | London | E14 6FY |
| Bargain Booze | 18a Moss Delph Lane | Merseyside | L39 5DZ |
| Bargain Booze Plus | 8a Joyce Avenue | Staffordshire | ST6 7PF |
| Bargain Booze Plus | 2-3 Lentworth House | Lancashire | LA1 4RQ |
| Bargain Booze Select Convenience | 2 Greaves Drive | Lancashire | LA1 4UD |
| Bargain Booze Plus | 72 Pope Lane | Lancashire | PR1 9DA |
| Bargain Booze | 206 Crookes | South Yorkshire | S10 1TG |
| Bargain Booze Plus | 5-7 High Street | Tyne & Wear | TS7 9PD |
| Bargain Booze | 165 High Street | North Wales | LL19 9AY |
| Bargain Booze | 24 Faulkner Street | Cheshire | CH2 3BD |
| Bargain Booze | 55 Booker Avenue | Merseyside | L18 4QZ |
| Bargain Booze | 10 Mackets Lane | Merseyside | L25 0LQ |
| Bargain Booze | 160 Aigburth Road | Merseyside | L17 7BR |
| Bargain Booze | 6 Childwall Abbey Road | Merseyside | L16 0JN |
| Bargain Booze | 1 Mill Lane | Merseyside | L12 5HJ |
| Bargain Booze | 617 Prescot Road | Merseyside | L13 5UX |
| Bargain Booze Plus | 42 Stone Road | Staffordshire | ST4 6SN |
| Select Convenience | 125 Station Road | South Yorkshire | S13 7RF |
| Bargain Booze Select Convenience | 89-91 Stone Hall Road | West Yorkshire | BD2 2EW |
| Select Convenience | High Street | Surrey | GU5 0HE |
| Bargain Booze Plus | 302 Walsgrave Road | Midlands | CV2 4BJ |
| Bargain Booze | Basingstoke Road | Berkshire | RG7 1AT |