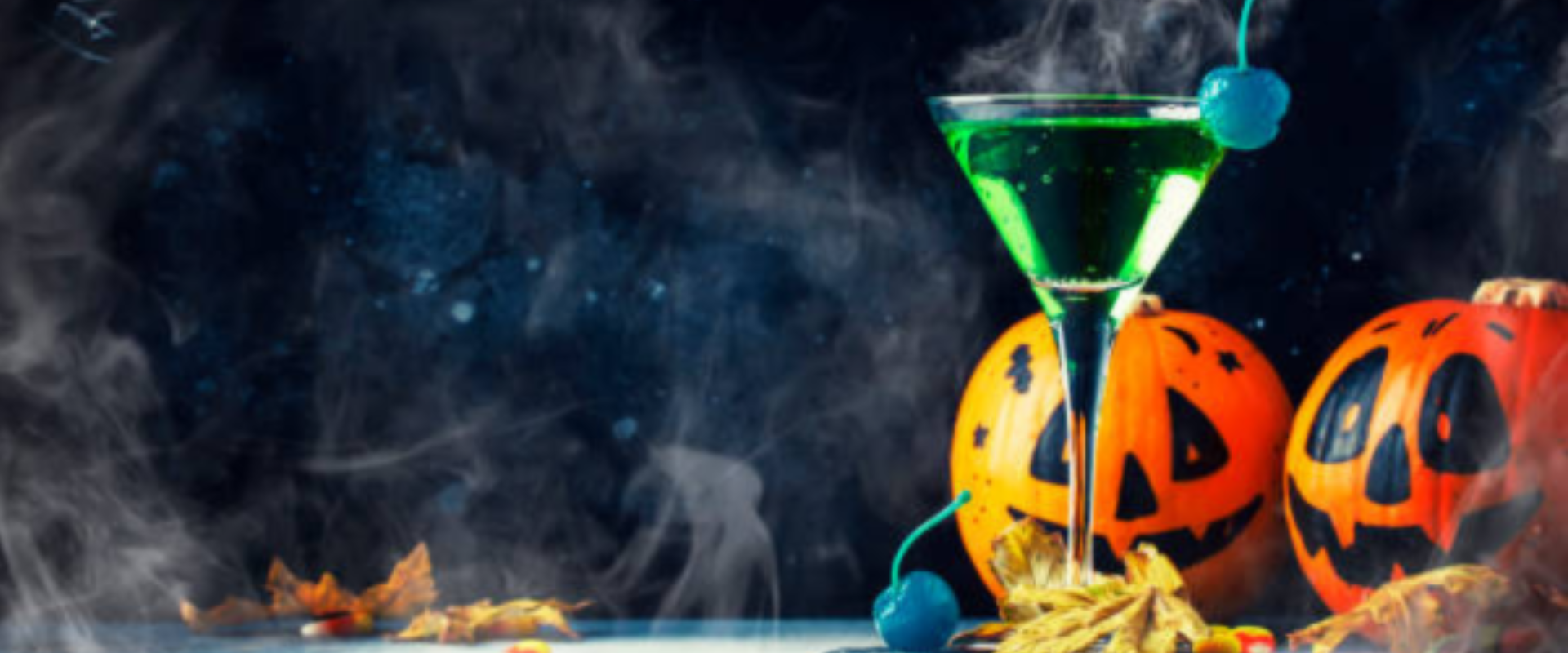 The Ultimate Guide to a Haunting Bash!
Hello, you bewitching souls! With Halloween around the corner, it's time to brew up some chilling plans. If you're hosting a Halloween party this year, we've got the tricks and treats to ensure it's an unforgettable one. From spellbinding drinks to enchanting ideas, Bargain Booze is here to make your spooky soirée the talk of the town!
A Brew Just for You!
 Hobgoblin IPA: A classic that's perfect for those seeking a deep flavour. This dark amber ale comes with a tempting toasty aroma, sending shivers down your spine – in a good way!
Adams Ghost Ship: Dive into the haunting flavours of citrus and caramel. It's a pale ale that will leave your taste buds haunted long after the last sip.
Cruzcampo (New In-store): Looking for a refreshing change? The brand-new Cruzcampo is a must-try. A crisp golden lager that is both light and full of character – just what you need for your Halloween celebrations.
Unwind the Haunting Way!
Diablo Dark Red (Devil's Cellar wine): A wine with a story as dark as its rich notes. The deep, velvety taste of berries mixed with hints of chocolate make this a devilish treat. Perfect for a haunted evening by the fire.
Casillero Del Diablo Tempranillo : A classic wine that captures the spirit of Halloween. With its intense cherry-red hue and robust flavour profile, it promises an unforgettable evening of mysterious allure.
 Add a Dash of Magic!
Kraken Black Spiced Rum: Dive deep into the myth and legends with this unique rum. Its rich black colour and spicy undertones are perfect for those looking to conjure a night of dark magic and fun.
JJ Whitley Toffee Popcorn / Tutti Fruiti: A delightful spirit that dances on your taste buds! Whether you're in for the sweet toffee popcorn or the tangy tutti frutti, this one's a perfect potion for your Halloween bash.
Fireball: Ignite your night with this cinnamon-flavoured whisky! With its fiery kick and smooth aftertaste, it's the ultimate drink to warm your spirits during chilly October nights.
Tips for Hosting the Perfect Halloween Party
Themed Cocktails: Use our spirits to concoct spooky cocktails. How about a "Kraken's Curse" with the Kraken Black Spiced Rum, mixed with cola, and a splash of grenadine for that bloody look?
DIY Decor: A little effort can go a long way. Use old jars filled with coloured water and a floating eyeball (a lychee with a blueberry inside) for an eerie decoration.
Spooky Playlist: Set the mood with a mix of classic Halloween hits. Think "Monster Mash", "Thriller", and the theme from "The Exorcist".
Costume Contest: Encourage guests to dress up by holding a costume contest. Offer a prize for the most creative, scariest, and funniest outfits!
Ghastly Games: Set up a "pin the spider on the web" game or have a pumpkin carving contest. Remember, it's all in good fun!
Eerie and Spooky Snacks: Prep for Your Pre-Drinks Halloween Party!
So, you've got your cart full of chilling drinks from Bargain Booze. But what about those little touches to make your pre-drinks gathering truly memorable? Fear not, because we've got a slew of easy garnish and snack ideas that will get your guests into the Halloween spirit before you even head out!
Ghastly Garnishes
Eyeball Ice Cubes: Freeze green or black grapes inside ice cubes. When added to drinks, they'll look like floating eyeballs!
Peppered Spirits: Add a small, hollowed-out pepper with a spooky face carved into it to your drinks. It'll float and add a ghostly vibe!
Wormy Delight: Drop in a few gummy worms into clear cocktails for a slimy surprise.
Smoke Effect: Use dry ice pellets in your punch bowl to give it that eerie foggy look. (Be cautious: never touch dry ice with bare hands and don't swallow it!)
Spooky Snacks
 Mummy Dogs: Wrap hot dogs in strips of crescent roll dough, leaving a little space for eyes. Bake them and then place small dots of mustard for the eyes.
Pumpkin Cheese Ball: Make your favourite cheese ball recipe, shape it like a pumpkin, and coat it with crushed Doritos for an orange tint. Use a celery stick for the stem.
Vampire's Delight Dip: Blend beetroot, garlic, Greek yogurt, and some herbs to make a blood-red dip perfect for tortilla chips.
Monster Mouths: Slice green apples, spread peanut butter on one side, place yogurt-covered raisins or almonds as teeth, and then top with another apple slice. The result? A monstrous, yet delicious, treat!
Witches' Fingers: Use pretzel rods, dip ¾ of it in white chocolate dyed with green food colouring, and attach a sliced almond at the tip for the nail.
Don't forget to present your snacks with some fun Halloween-themed serving platters or bowls. Even simple white dishes can be enhanced by adding some fake spider webs or plastic spiders for added effect!
 Ready for More Inspiration?
Dive into a world of cocktail inspirations perfect for Halloween. From simple mixes to exotic concoctions, we have something to make every ghost and ghoul happy.
Check out our Booze Bar videos online
So, what are you waiting for? Step into your nearest Bargain Booze store, get your supplies, and let the haunted festivities begin!
Don't Forget! For exclusive deals, behind-the-scenes looks, and more Halloween party ideas, follow us on our social channels. Become a part of our growing Bargain Booze family and make your Halloween celebration truly legendary.
Happy Halloween from all of us at Bargain Booze
Stay spooky, drink responsibly, and see you in-store!