Raising a Royal Glass:
Toasting to the King's Coronation
Are you ready to celebrate the King's Coronation bank holiday weekend? With Bargain Booze, you can enjoy amazing deals on wine, spirits, beers, lagers, and ciders to make your celebrations even more special. Whether you're hosting a street party or a garden party, we have everything you need to make your bank holiday weekend unforgettable.
Crowning Wines
At Bargain Booze, we have some incredible wine deals for you to take advantage of this bank holiday weekend. We've got a range of wines from all over the world, including Apothic Wines, I Heart Wines, Vitalia, Casillero, Oyster Bay, Kumala, Freixenet, Lanson, Dark Horse, 19 Crimes, Trivento, Gallo Wine, Echo Falls, Jam Shed, and Magic Box. With so many options, there's something for every taste and preference. Plus, with our unbeatable prices, you can stock up on all your favourites without breaking the bank. Here are a few of our faves for the celebration of the century.
Sovereign Spirits
If spirits are more your thing, you'll be pleased to know that we have a wide selection of spirits on offer. From Jack Daniels to Beefeater, AU Vodka to Captain Morgan, we have all the big names you know and love. We also stock Smirnoff, Gordons, JJ Whitely Vodka, Stolichnaya Vodka, Lambs Navy Rum, Dead Mans Fingers, Disaronno Amaretto, Absolut Vodka, Greenalls, Baileys, Kraken, Bombay Gin, and Southern Comfort. No matter what your preference, we've got you covered. But if the choice is too much, why not try one of our picks.
Beers, Lagers, and Ciders fit for a King
We understand that beer, lager, and cider are essential for any bank holiday celebration. That's why we've stocked up on all your favorites, including Madri, Stella Artois, Heineken, Kronenbourg, Strongbow, Corona, Carlsberg, Old Mount Cider, Carling, Budweiser, Poretti, Brewdog, Peroni, Coors, and Grolsch. Whether you're a beer drinker or a cider fan, we have something for everyone, but if you're not sure, try one of our fit for a king faves.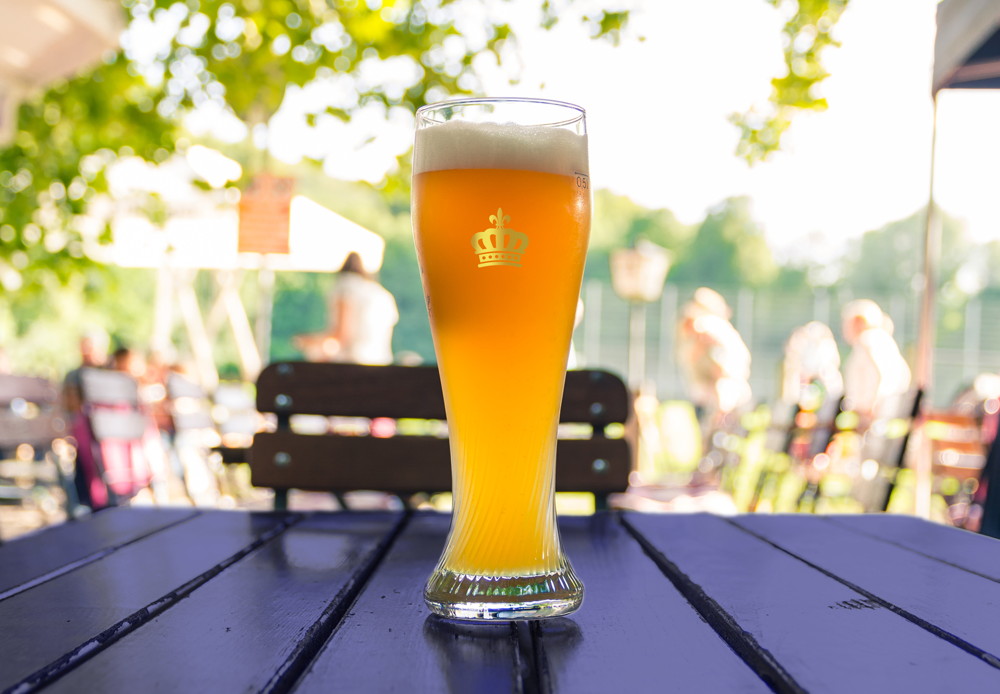 Garden Party Ideas
A garden party is the perfect way to celebrate the bank holiday weekend with friends and family.
Here are some ideas to make your garden party even more special:
Decorate your garden with bunting, balloons, and fairy lights to create a festive atmosphere.
Set up a drinks station with a range of drinks for your guests to choose from. You can use a table or a trolley to display your drinks.
Offer a range of snacks and nibbles to keep your guests satisfied. Cheese and crackers, sausage rolls, and crisps are all easy and popular options.
Set up some lawn games, such as croquet, boules, or giant Jenga, to keep your guests entertained.
Create a playlist of your favourite songs to provide the perfect background music for your party.
Street Party Drinks
If you're hosting a street party, you'll want to make sure you have plenty of drinks to go around.
Here are some popular street party drinks:
Pimms: A classic British summer drink, Pimms is a refreshing and fruity option that's perfect for a street party.
Beer: Beer is always a popular choice at street parties, and we have a wide range of options to choose from.
Prosecco: Prosecco is a light and bubbly option that's perfect for toasting the occasion.
Fruit Punch: Fruit punch is a non-alcoholic option that's perfect for all ages.
Soft drinks: Make sure you have plenty of soft drinks on hand