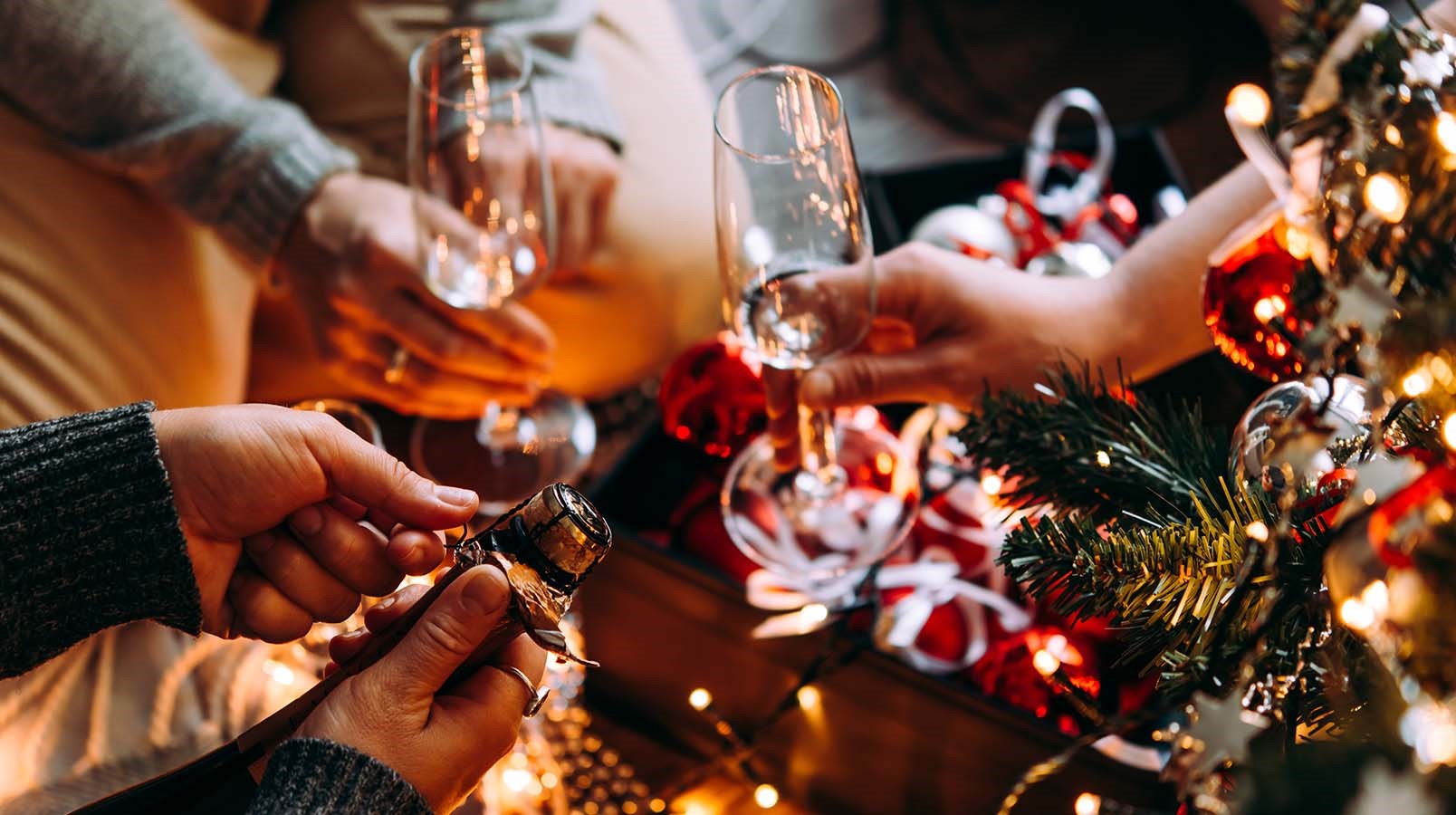 With twinkling lights, festive melodies, and a chill in the air, the holiday season is upon us. This is the time for heart-warming family dinners, lively gatherings with friends, and of course, finding the perfect gift for our loved ones. This year, Bargain Booze is the "The home of Santa's Little Helpers", there to ensure that every celebration, big or small, is complemented by the ideal drink and offers a range of gifts suitable for every occasion.
THE SPIRITS OF FESTIVITY
Gordons Premium London Dry Gin: A crisp and refined gin that's perfect for any gin and tonic or cocktail creation.
Smirnoff Vodka: Classic and versatile, this vodka is a staple for any festive celebration.
Captain Morgan's Spiced Rum: Spice up your night with this rum, perfect for warming up during the cold winter nights.
Midori: Add a splash of vibrant green and melon flavour to your cocktails with Midori.
5cl Miniatures – Kraken, Disaronno: Sample some of the finest spirits with these miniatures, ideal for a little taste of luxury.
Chambord: Dive into the rich raspberry flavour, a perfect addition to cocktails or enjoyed on its own.
Gordon's Sugar Plum: Immerse in the festive spirit with this delightful gin, infused with a hint of plum.
BEER, LAGER, AND CIDER: REFRESHING CHOICES
Cruzcampo: A classic Spanish delight, light and crisp.
Peroni Capri: Enjoy the refreshing taste of Italy with this premium lager.
Strongbow: A classic cider, crisp and refreshing.
Heineken: An internationally recognised beer, perfect for any festive celebration.
Poretti: Dive into the rich and refreshing taste of this Italian beer.
WINES AND BUBBLES FOR EVERY TOAST
Corvezzo Prosecco: Bubbly, light, and perfect for ringing in the New Year.
Dark Horse Merlot: Dive into the deep notes of this red wine, ideal for pairing with hearty festive meals.
B Ink chardonnay: A refreshing white wine, perfect for any occasion.
Dynamite Factory Shiraz: Experience the explosive flavour of this Shiraz, a perfect companion for festive feasts.
Septima Malbec: Delve into the rich and deep notes of this red wine, perfect for the winter season.
19 Crimes The Banished: A red wine with a story, perfect for those who enjoy a tale with their tipple.
Santa's Little Helper Gift Ideas
Festive Hamper: Craft a personalised gift by combining spirits, prosecco, and artisanal chocolates in a decorative basket.
DIY Cocktail Kit: Inspire mixology by pairing spirits like Midori or Smirnoff Vodka with cocktail essentials and a bespoke recipe card.
Wine Connoisseur Set: Curate a selection of premium wines with accessories for the wine lover in your life.
ENHANCE YOUR FESTIVE DRINKS EXPERIENCE
Food Pairings: Pair your wines and spirits with the right dishes to elevate the dining experience.
Cocktail Inspirations: Experiment with new recipes to create unique drinks that will be the talk of the party.
Storing and Serving: Ensure your drinks are stored correctly to maintain their flavour and are served with the right garnishes to enhance their taste.
As the final days of December wane and the anticipation of a brand-new year grows, there's no better way to send off the old and ring in the new than with a glass of the finest in hand. New Year's Eve, a night of reflection, celebration, and hope, deserves a toast that's as special as the memories you've created and the dreams you're yet to chase. Let Bargain Booze be your companion as you prepare for the grandest night of the year.
CHAMPAGNES AND PROSECCOS: RING IN THE NEW YEAR WITH A POP!
Corvezzo Prosecco: A crowd favourite and a delightful alternative to champagne, its light bubbles make for a jubilant toast as the clock strikes twelve.
COCKTAILS FOR THE COUNTDOWN
Midnight Melon Mixer: Combine Midori with Smirnoff Vodka for a tantalisingly fruity cocktail that's as vibrant as the fireworks in the sky.
Golden New Year: A mix of Captain Morgan's Spiced Rum, a hint of Chambord, topped with a cherry – it's the epitome of luxury in a glass.
Berry Bliss: For those who prefer a non-spirit-based drink, mix Strongbow cider with a dash of soda, garnished with fresh berries
PARTY IDEAS FOR A MEMORABLE NEW YEAR'S EVE
Themed Cocktail Night: Pick a theme – from the roaring '20s to tropical paradise – and serve drinks that match the vibe. Think Gordon's Sugar Plum for a magical winter wonderland or Gordons Premium London Dry Gin for a sophisticated soirée.
Wine and Dine: Organise a wine tasting session, featuring wines like the Dark Horse Merlot and the B Ink chardonnay. Pair each wine with cheeses, chocolates, or hors d'oeuvres.
DIY Drink Stations: Set up a DIY cocktail or mocktail station. Stock it with essentials and let guests play bartender. Highlight spirits like Gordons Premium London Dry Gin and Smirnoff
Vodka, offering mixers and garnishes for everyone to craft their perfect drink.
Bargain Booze is your festive companion, with all our Little Helpers just round the corner, ensuring that every celebration is memorable. So, as the festive season approaches, pop into your local Bargain Booze store and let the merrymaking begin. Cheers to joy, laughter, cherished memories, and the perfect pour!"
Watch below how to make our Sugar Cookie Martini and a Classic Snowball
For more inspiration check out our Booze Bar for plenty of mouth-watering cocktails.