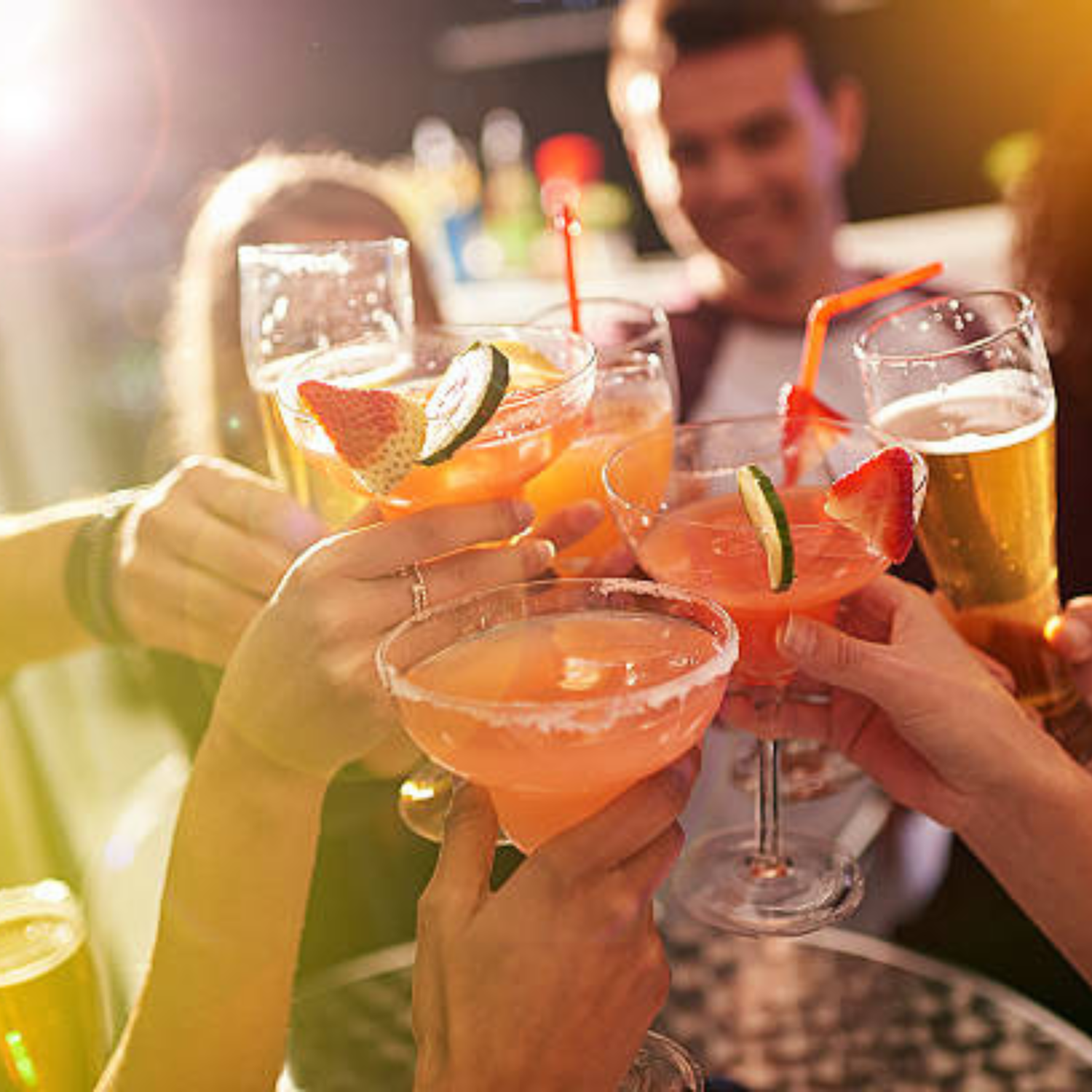 Are you ready to celebrate the August Bank Holiday in style? This is the perfect opportunity to gather your friends and family and toast to the end of summer with some delightful drinks and cocktails. And guess what? Bargain Booze has got you covered with amazing, discounted deals on spirits and more. Let's dive into the festivities and explore the best ways to enjoy this special time of the year!
Set the Mood for a Summer Celebration:
Summer parties are all about relaxing, having fun, and enjoying the company of friends and family. And what's a celebration without some perfectly crafted drinks and cocktails? As the warm breeze of summer sweeps over us, it's time to unleash your mixology skills and create some unforgettable libations. Spirits play a significant role in setting the tone for a memorable summer celebration. Cheers to good times and indulgence with our cocktail of the month!
LINK TO BUBBLEGUM DROP
Unleash Your Mixology Skills:
Now, let's delve into the exciting world of cocktails! Whether you're a fan of classic Mojitos or fancy tropical Piña Coladas, there's a concoction for everyone. The August Bank Holiday provides the perfect opportunity to try new flavours, experiment with different recipes, and discover your signature cocktail. Shake, stir, and sip your way to cocktail nirvana with the vast array of flavours available. Let your creative side shine and surprise your guests with unique and refreshing libations. To get you started, here our Punchy Pineapple cocktail, straight from our Booze Bar mixologists.
LINK TO PUNCHY PINEAPPLE
Bargain Booze: Your One Stop Shop for Celebration Essentials:
When it comes to finding the best deals on alcohol and spirits, Bargain Booze is your go-to destination. With our vast selection of beers, ciders, wines, and spirits, you can stock up on all your celebration essentials without breaking the bank. Say goodbye to tedious shopping trips and hello to convenience. Bargain Booze offers a hassle-free shopping experience, ensuring you can focus on what truly matters – enjoying the August Bank Holiday festivities!
Unbeatable Deals and Special Offers:
At Bargain Booze, saving money doesn't mean compromising on quality. During the August Bank Holiday sale, you'll find discounted prices on an extensive range of wines, beers, ciders, and spirits. From smooth and mellow aged options to crisp refreshing white wines, there's something to suit every taste. It's the perfect time to upgrade your drinks menu and impress your guests with an assortment of top-quality drinks. With special offers and promotions galore, you'll be sure to find the perfect spirits for your celebration at unbeatable prices.
Perfect Pairings for Barbecues and Gatherings:
As barbecues and social gatherings take centre stage during the August Bank Holiday, it's essential to find the perfect wine to complement your food. Whether you're grilling succulent burgers or sizzling skewers, there's a recommendation that will elevate your taste experience. From rich and full-bodied dark reds to fruity and light whites, the possibilities are endless. Take your party to the next level by pairing your meals with carefully selected drinks that amplify the flavours and create a memorable dining experience.
Indulge in the Celebration:
The August Bank Holiday is all about indulgence and relaxation. It's a time to let go of stress, unwind, and fully enjoy the festivities. Create a relaxed and enjoyable ambiance where you can sip your drinks and share laughter with loved ones. Make the most of this celebration and embrace the spirit of joy and togetherness. Remember, it's the simple moments of connection that make life truly special.
As we bid adieu to summer, let's celebrate the August Bank Holiday with a bang! Bargain Booze is your ultimate destination for discounted spirits, ensuring your celebration is affordable and memorable. Mix up some refreshing cocktails, delight your taste buds with carefully selected drinks, and revel in the joy of good company. Don't miss out on this fantastic opportunity to create lasting memories. Cheers to a fabulous Bank Holiday celebration!
Raise a glass and toast to a memorable August Bank Holiday celebration!
Visit Bargain Booze today to discover amazing deals and make your August Bank Holiday celebration one for the books. Don't miss out on the savings and the opportunity to elevate your drinks menu. Cheers!