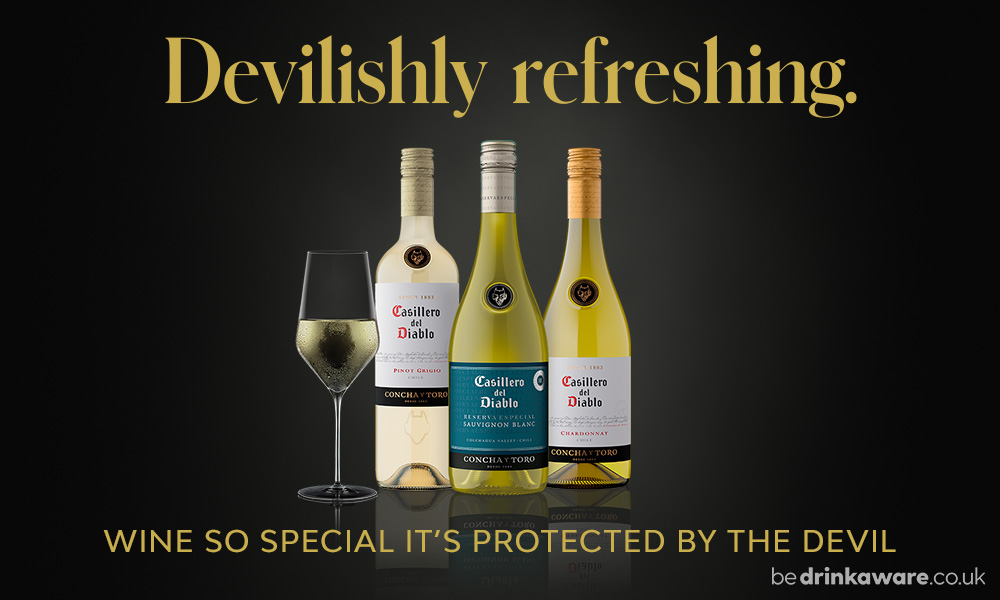 If you're looking for a way to cool down this summer, Casillero del Diablo has the perfect solution for some devilish refreshment. Whether you're partial to an easy-drinking Pinot Grigio, a crisp Sauvignon Blanc or a more versatile Chardonnay, our range of white wines will be sure to elevate your perfect drinking occasion.
Casillero del Diablo Reserva Especial Sauvignon Blanc stands out for its freshness, displaying notes of tropical fruit and soft herbal touches. It is expressive with citrus and grapefruit notes, paired with a lively acidity. Perfect to enjoy with fresh grilled fish or creamy cheeses.
Casillero del Diablo Chardonnay has a fresh and fruity character with delicious notes of pineapple and peaches, balanced with soft hints of hazelnut. It's well structured with a fresh and lively acidity. Enjoy with grilled halloumi, fresh from the BBQ.
Casillero del Diablo Pinot Grigio is fresh with crisp pear aromas, and gentle on the palate, with a little bite of acidity. It's the perfect accompaniment to fresh green salads, or nibbles on the patio!