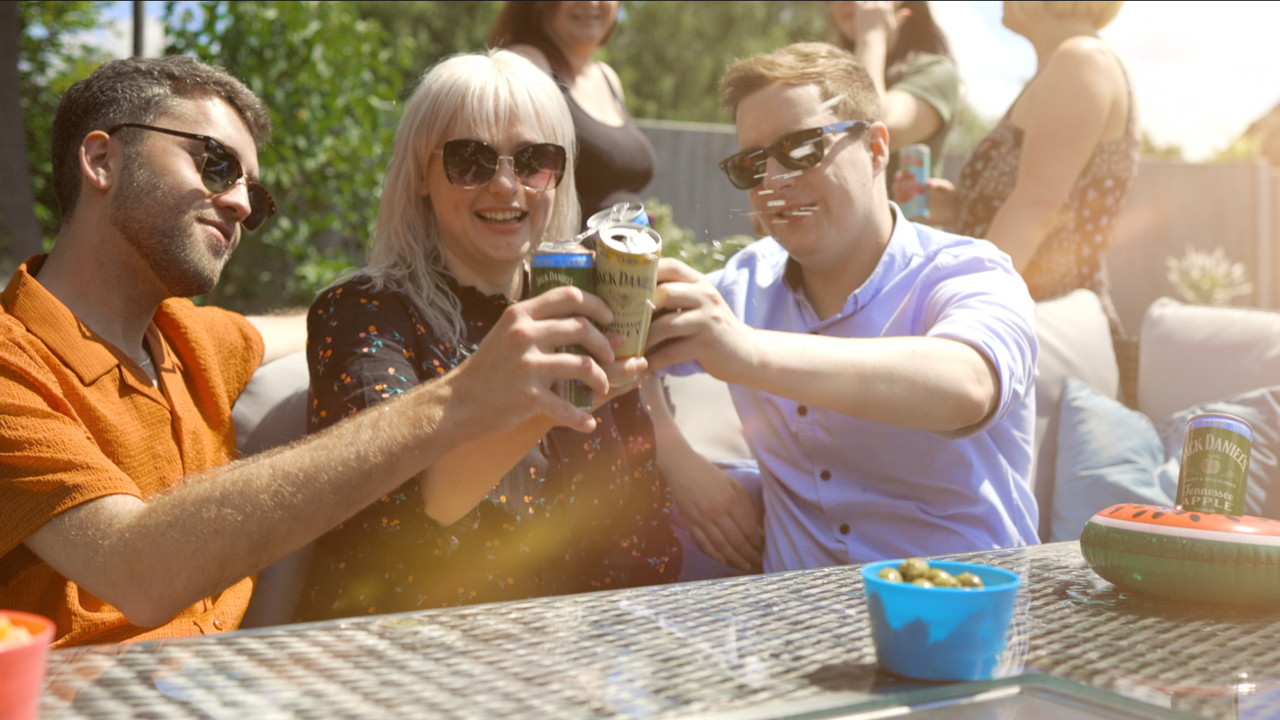 Summer is here and you're invited!
As we are now being delighted with a bit of sunshine, it's time to celebrate the warm weather in style. Creating the perfect opportunity for you to use your garden party hosting skills! In the middle of summer, you'll want to spend every moment possible outside. So carry on reading for our top 10 tips to get the best garden party. 3, 2, 1… pop the bubbly!
So, from intimate moments to family extravaganzas, we've got some top tips to create your very own garden party this summer!
Pick a theme – from a certain colour, fancy dress or even a Mad Hatters Tea party if you want to be that little more extravagant… a theme will help tie your whole party together! Top Tip: Have a look around for items you already have for inspiration or to recycle, this can also save you some money in the long run!
Organise seating – Last thing you need at a garden party is to feel like you're hosting a game of the weakest link. Everyone sitting there in a line and waiting for someone to speak… so make people feel as comfortable as possible with at least more than 1 seating zone. Then people can mingle as they please allowing free flowing conversation. Like to stand up and mingle? The perfect sip for you would be a cold glass of Yealands Sauvignon Blanc Blush
Create a focal point – Building on from the theme you choose … this could be a new patio area, table decorations or even an ice sculpture of yourself! It is your party of course! Surround your main focal point with plenty of nibbles and refreshments, how about a punch bowl using Dead Mans Fingers Great for sharing!
Create your own Booze Bar Drinks Station – If you're not lucky enough to have an outdoor den, do not worry… you can create your very own with a spare sturdy table, colourful table cloth, ice bucket and glassware. Set your bar up in area that gives the host and guests plenty of room to socialise and help themselves to some readymade cocktails and cold drinks! Top Tip: Don't stress with topping up drinks, leave bottles out and your guests can create their own concoctions, just be sure to chill glasses and have ice buckets to keep your drinks colder for longer. Whitley Neill), Bombay sapphire lemon
Chill zone – Set up cosy chairs away from the hustle and bustle! This can become somewhere guests can go to sit and chat, whether inside or outside,  it doesn't matter. Just bear in mind it's always good to be prepared for all weathers…
Set the mood – With all the dancing, laughing and celebrating your garden party will have throughout the day… of course you will see a little drop off of guests once the sun starts going in. However, this doesn't mean the party is over! Keep the music going, make sure to have cool lighting at the ready, the fire pit all fired up and keep everyone's booze topped up! Au Yellow, Ciroc Summer Citrus, Smirnoff Crush
Plan B – As much as we would love for it to stay as hot as The Bahamas, we all know what the British summer is like!! So hang up a fabric awning, keep a few brolly's nearby and if you can make sure your food and seating is under cover – it will also work for those  extremely sunny days for some shade. Also have a plan B in case the drinks run low… always keep the fridge stocked and keep spare wines somewhere cool ready to be chilled. If it does come down to it, still don't worry as our stores sell wines, beers and ready made cocktails cold and ready to drink! RTD's
Party Games – A great garden party needs great games! This could be Twister or Playing Cards… want to go the extra mile? Human chess, Water games and oversized versions of indoor favourites like Jenga, chess and Connect Four will be fun the whole family to enjoy together! For the adults, there is also plenty of drinking games out there… Never have I ever????
Kid's corner – When hosting a garden party for all the family it's important to keep the little ones entertained, so the adults can also have fun and mingle! To do this, create a secret area especially for them by laying down colourful patterned rugs (brilliant for disguising dirt and stains). This is actually great indoors as well as outdoors, even give them a little job to do such as making bunting for the garden to keep them busy, or if its  hot, the paddling pool or bubbles will give them endless fun!
Food – Depending on what theme you go for, will also depend on what food you make… maybe you start off with light nibbles and snacks whilst people catch up, then move on to bring out the sandwiches and table fillers. Then for the cherry on top get the BBQ heating up, you will be the talk of the party! But remember keep your BBQ master watered with a cold beer Carling, Camden, beavertown
Now there you have it, that was our top 10 tips for throwing a Bargain Booze Garden party! Let's carry this summer on… we want to see your Garden party! Send us your snaps using the #SummerVibes on any of our social channels.
If you want to be inspired with some drinkspiration, you can also head over to our Booze Bar Youtube channel. There you can find drinkspiration using wine, beer, cider and spirits.